Gosforth celebrated the opening of a new outdoor gym following funding from the Geological Disposal Facility programme.
The community rallied around for the grand opening of the new gym equipment, purpose-built for all ages, at Gosforth Playing Field.
Rachel Unsworth Project Manager and Vice Chair of Gosforth Parish Council said: "After asking residents through a questionnaire, it became clear that residents thought there was a lack of facilities for teenagers and young adults at the playing field and an outdoor gym was suggested by a few.
"We sought residents' opinion with the concept of an outdoor gym and table tennis facility, and it was clear that this would be a good asset for the Parish.
"We are over the moon to have this new facility, which makes the playing field more accessible for a range of ages with different fitness abilities. The equipment comes with digital QR codes that can be scanned using the user's smart phone to access instructions and workout plans.
The project was funded by Mid Copeland GDF Community Partnership, which provides access to £1million Community Investment Funding per year from the GDF developer as discussions progress around what a Geological Disposal Facility could mean locally.
Partnership Chair Andy Pratt said: "This is a brilliant local community project and demonstrates how this funding can help to make a difference to local facilities in the area. Well done to everyone who has helped to make this happen. Any organisations in Mid Copeland who would like to apply for funding do get in touch."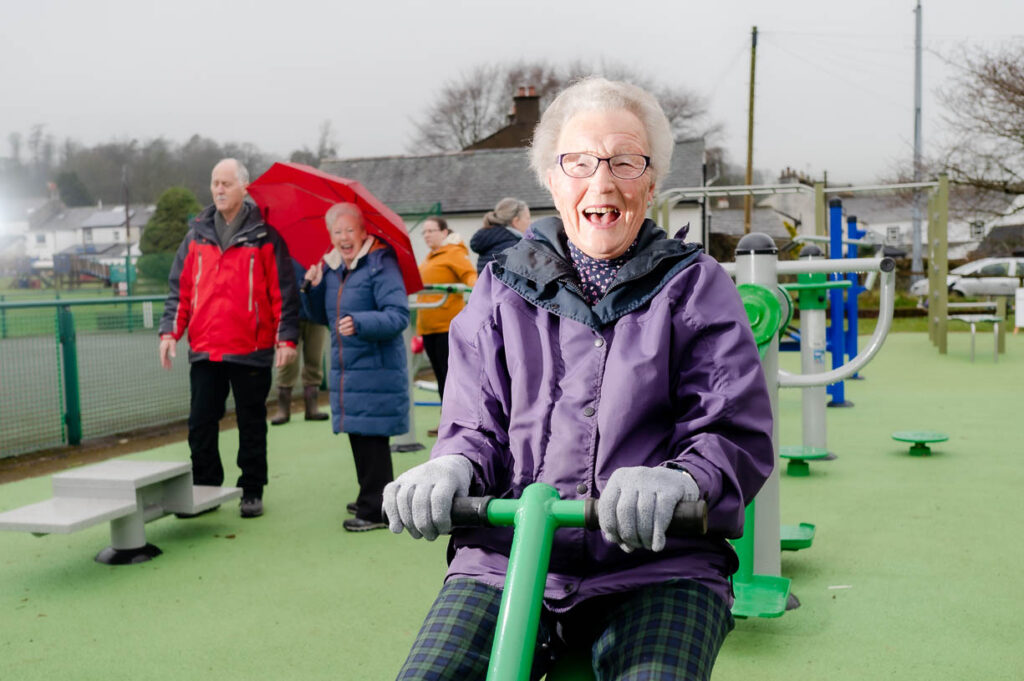 Rachel added: "I would like to say a big thank you to Mid Copeland GDF Community Partnership for making the funding process straight forward to follow and for awarding 100% of the costs, I'd also like to thank Anthony Millard (playing field committee) for been on site each day during installation and all Parish Councillors and Clerk for support during the process.
"We hope to be able to go on and secure funding for phase two which will be to offer new play equipment at the playpark.
"I recommend to anyone who is thinking of volunteering for a group to give it a go, it's so rewarding helping others or to see ideas become real."
To apply for Community Investment Funding in Mid Copeland contact: communityinvestment-midcopeland@nda.gov.uk