THANKS to everyone who came along to the Mid Copeland GDF Community Partnership events in March to find out more about the safety and technical aspects of what a Geological Disposal Facility (GDF) could mean for the area.
The community engagement team, Partnership members and experts from the GDF developer spoke to more than 100 people over the course of the four events which were held in Thornhill Social Club, Gosforth Public Hall, Seascale's Windscale Club and Drigg and Carleton Village Hall.
The events resulted in 94 questions from members of the public over the four days which were answered and discussed, as well as 52 statements and concerns.
The main themes people were interested in discussing this time included nuclear waste, the environment, the GDF siting process, transport, engineering and the Community Partnership.
Gillian Johnston, Community Engagement Manager for the Partnership, said: "It was really good to continue our conversations with people around so many different subjects connected to geological disposal.
"We had some example models of what a GDF could look like above ground, an interactive display board showing what it could look like underground, plus some virtual reality headsets to help bring it to life for people.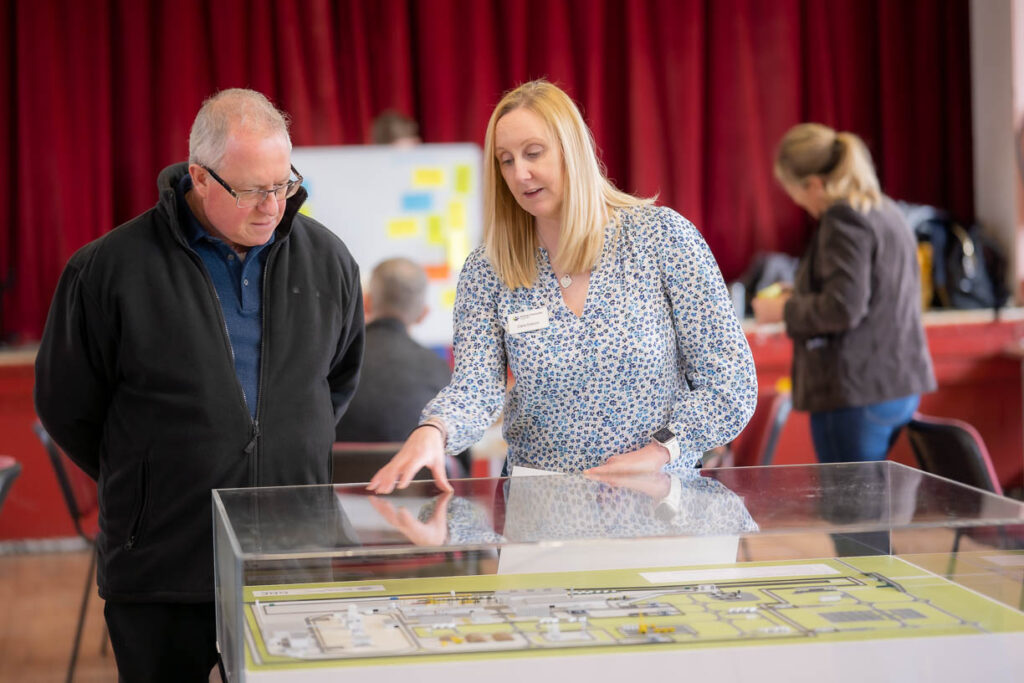 "Thank you to everyone who came along to find out more, we always use the feedback from people to plan future events and look at what further information is required. People can come to us any time to ask for information or have a conversation – there is no need to wait for an event." For more information from these events please go to the resources section of the website and go down to additional resources.
In its first year, the Mid Copeland GDF Community Partnership held 50 events and had discussions with over 1,000 people. So far this year, the Partnership has held a series of drop-ins and these larger events to share information, answer questions, address concerns and talk about opportunities.
The Partnership's Community Engagement Team is available to attend community events and give presentations/talks. They attend local drop-ins on a regular basis – so if you'd like the team to attend one of your events or set up a meeting, please do get in touch: gdfinfo-midcopeland@nda.gov.uk