Thanks to residents in Mid Copeland who took part in a recent survey. Between July and August 2023, a sample of 182 people living in the Mid Copeland Search Area electoral ward of Gosforth were asked questions about their awareness of the Community Partnership and geological disposal.
The Community Partnership's preference was for the researchers to offer a mixture of face-to-face surveys (at Gosforth Agricultural Show and Rotating Wheels) and via telephone.
This is the second survey carried out in Mid Copeland Search Area to look at awareness, understanding and support of a Geological Disposal Facility (GDF) across the Search Area, the first one was August-October 2022, where 150 people were surveyed.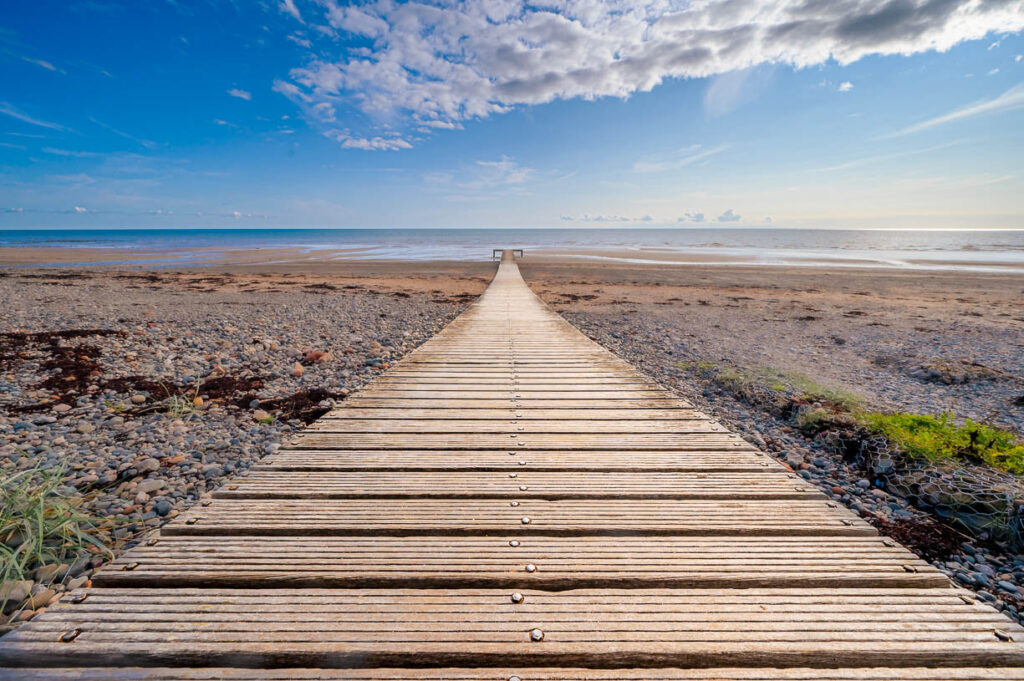 We asked the Chair of Mid Copeland GDF Community Partnership, Andy Pratt, to share his initial thoughts on the findings and independent research consultant, Yonder, to summarise the results.
Andy said: "Thank you for taking part in this survey and sharing with us your thoughts, questions and concerns around the possibility of hosting a GDF in our area.
"We're still at the very early stages of a long process which involves gathering data and information needed to inform us if our area is suitable to progress in the search to build a facility off the coast of West Cumbria.
"The numbers of residents we surveyed this year was larger than the previous year, with many figures coming out similar to last time. Where there are large differences in data gathered, we will be working closely with stakeholders to understand these differences and address them with the community so we can ensure we provide accurate information in a format that is understandable and accessible. If you haven't given us your opinion yet and would like to – please get in touch."
Summary
Over half of the people taking part in the survey (56%) would support the potential construction of a GDF in the Mid Copeland Search Area, while 15% would be opposed. This compares with 62% and 23% respectively in last year's survey. 28% said they neither supported nor opposed the proposal (compared to 16% last year).
The NET support for the construction of a GDF in the Mid Copeland Search Area stood at +41 from this survey (compared to +39 last year). NET Support is the percentage of residents surveyed that support, minus the number that oppose (excluding those undecided).
Of respondents, 78% stated they were able to recall seeing, reading or hearing something about radioactive waste or geological disposal in the past year (compared to 79% last year) and 47% attributed this to a leaflet, newsletter, or something posted through the door. Of the 78% that recalled seeing or reading or hearing something, 46% claimed to have done something in response, such as spoken to family/friends, compared to 66% last year.
Two-in-five (40%) said they had seen and read the GDF News newsletter. Another 22% said they had seen the GDF News but not read it. Of those respondents who recalled seeing, reading or hearing something about radioactive waste or geological disposal over the past year, half said they had read the newsletter.
82% said they were aware that a Search Area covering the Gosforth electoral ward as well as areas underneath the seabed off the coast of Copeland had been identified for further investigation of its suitability for a GDF, compared to 80% last year.
46% of residents asked were aware of how the UK's radioactive waste is stored, compared to 67% last year, while two-in five (41%) identified the accurate description of a GDF, compared to 60% last year, 30% said they had heard of the term but didn't know what it was, compared to 28% last year.
Two-thirds (65%) supported the national policy to construct a GDF in a willing community, which was the same as last year, while 8% of those residents asked were opposed to the national policy, compared to 16% opposed last year.
NET support for the national policy stood at +57 (compared to +50 in August 2022).
The support for a GDF within Mid Copeland was higher than average among those that had a direct connection with the nuclear industry.
Respondents most often requested information about the general approach/geological disposal (37%); more information on safety (28%) and information on the impact on human health (13%). In last year's survey the figures were: safety (40%); the potential impact on jobs/local economy (36%); more information related to human health (26%) and information about the approach/geological disposal (24%).
Over half (54%) wanted to receive more information via post, compared to 45% last year; 24% wanted to receive more information at in-person events (28% last year); whilst 12% wanted to access information online on websites (38% last year).
One-in-four (24%) cited the local council as the source of information they would like to hear more from regarding geological disposal and the siting process, 23% wanted to hear from experts, 15% wanted to hear from national government, whilst 12% sought information from nuclear industry management. Last year 44% cited they would like to hear from a local council; 28% wanted to receive more information from environmental groups; whilst the same proportion wanted to hear more from the Nuclear Decommissioning Authority.
Method
Between July 19 and August 21, 182 residents (aged 16+) of the electoral ward of Gosforth were interviewed (which includes Seascale, Gosforth, Beckermet, Calderbridge, Haile, Thornhill, Nethertown and Braystones). The interviews were a combination of telephone interviewing and in person face-to-face interviewing. The telephone interviewing was conducted by Yonder, while the face-to-face interviewing was conducted by Red Research (an independent research agency based in Cumbria) on behalf of Yonder.
Quotas and weights were employed to ensure the sample was representative in terms of the relative populations of the ward and the age and sex profiles of the demographics in question. Yonder is a member of the British Polling Council and abides by its rules. For more information, see www.yonderconsulting.com