Welcome to the fourth newsletter from the Mid Copeland GDF Community Partnership. In this edition we bring you news of seven new grants which have been awarded through our Community Investment Funding; a focus on international progress on geological disposal; details about how you can apply to become a member and don't forget our latest engagement events start today – come and ask your questions.
Applications to Mid Copeland's Community Investment Funding have so far helped 18 local organisations to provide new local facilities or enhance existing ones – with everything from children's amenities, lifesaving equipment and sports facilities to helping with IT resources.
It's great to see how local groups are already using the money such as Gosforth Show with the new rural enterprise marquee where there was lots of activity – see below for more.
We've also just recently held another funding panel – so further news on that in a future newsletter. Please don't forget – even if you've applied and successfully been awarded a grant – you can still apply again.
We've got 11 drop-in events being held from today until October 20 across the Mid Copeland area so do take a look and come along to meet the engagement team and learn more about the Community Partnership.
If we can't answer everything there and then – we'll always get back to you.
We're continuing to look for new members to join us in the sectors of Farming, Youth and Tourism to help us reflect the local area – take a look below for further information.
Mid Copeland GDF Community Partnership was the first to be formed in the country in November 2021 with a Search Area which includes the electoral wards of Gosforth & Seascale and Beckermet.
A GDF is an underground facility designed to safely and securely dispose of higher activity radioactive waste. Community Partnerships are long-term groups made up of local people, the GDF developer and local authorities to consider the possibilities of hosting a GDF.
We're still in the very early stages of the GDF programme. If a suitable site is found in Copeland – a process which could take 10-15 years – a decision to develop a GDF here in Mid Copeland could not be taken until the community in the electoral wards directly affected has had a say and taken a positive Test of Public Support.
This means the residents in the area around any proposed development will make the decision on whether to go ahead and the Community Partnership will ensure that the community has all the relevant information they need along the way.
As always, if you have any further questions or would like to get in touch with us – our contact details are at the end of the newsletter
Seven community projects awarded funding from GDF programme
Seven more community projects have been awarded grant funding in Mid Copeland as the area takes part in the search for a suitable site for a Geological Disposal Facility (GDF).
Over £110,000 has been awarded in the latest round of Community Investment Funding.
The projects to benefit this time are:
£75,497 for Wasdale Mountain Rescue Team to provide a new vehicle and casualty care equipment
£3,483 to Gosforth Indoor Bowling for new bowling mats
£2,300 for Westlakes U3A to update its IT equipment
£9,500 to Gosforth Amateur Dramatic Society for a new PA system
£7,541 for Seascale Tennis Club, to provide storage and equipment
£9,983 to West Cumbria Rivers Trust for project development activities
£2,013 for Drigg Local History Group for a laptop and software
Formation of the Mid Copeland GDF Community Partnership has given access to £1million Community Investment Funding per year from the GDF programme as discussions progress around what a facility could mean locally.
Andy Pratt, Chair of the Mid Copeland GDF Community Partnership, said: "This is really positive news for the area with such a varied number of different projects now accessing this funding and helping themselves to grow and expand groups and facilities on offer locally.
"It takes the total so far awarded in Mid Copeland to £393,870 across 18 different local schemes and there are further initiatives coming through the system."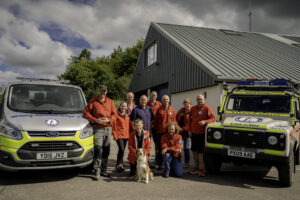 Wasdale Mountain Rescue Team is thrilled with its funding which will provide a fourth emergency vehicle kitted out with blue lights, casualty care and radio communications equipment. The vehicle will respond to the ever-increasing number of 999 callouts the voluntary team receives – there have been 94 so far this year, which equates to about one in every 3 days.
John Bamforth, Chair of WMRT, said: "We have an increasing number of callouts and are more often getting callouts to multiple incidents at the same time. This will really enhance our capability as our service is stretched with the three vehicles we have currently.
"We're totally reliant on donations and do a lot of fundraising in the community – it costs around £75,000 a year to run the team which has now increased to over 50 members due to the rise in callouts. We're very grateful for this funding."
Rob Blythe, Seascale Tennis committee member, said: "We're delighted with the funding support provided by the GDF Programme, with this we have refreshed aged equipment and purchased additional coaching aids which will improve the overall experience for anyone wishing to take part.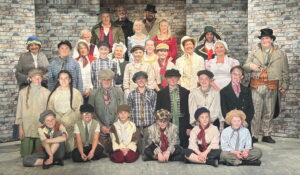 "Seascale Tennis Club has a long history of supporting the development of juniors and adults within the local community which in turn will secure the future of the Tennis Club for years to come. Our ambition is to remove all barriers that may prevent anyone in the local community from experiencing the benefits that tennis has to offer. I would like to thank the GDF Programme for the support offered."
Jim Polmear, Treasurer of Gosforth Amateur Dramatic Society, said: "We're absolutely delighted with our grant. Our sound equipment was getting very dated and needed replacing. We performed the musical Oliver in June this year which was a roaring success, but we had to hire in a lot of the equipment and a sound engineer which was costly.
"We decided to try to buy our own equipment and that's when we applied for funding – I would encourage others to do the same. This money will benefit a lot of people locally as most of the equipment can be used by other users of Gosforth Public Hall."
The GDF programme requires both a suitable site and a willing community. Deep geology beyond the coast is being considered for siting the underground elements of a GDF. This means a surface facility on, or near, the coast would provide access to a disposal area deep in rock beyond the coast.
The Community Partnership is keen to hear from groups with projects that could be eligible for Community Investment Funding – for further information go to: https://midcopeland.workinginpartnership.org.uk/community-investment-funding/
Funding helped to add some rural enterprise to Gosforth Agricultural Show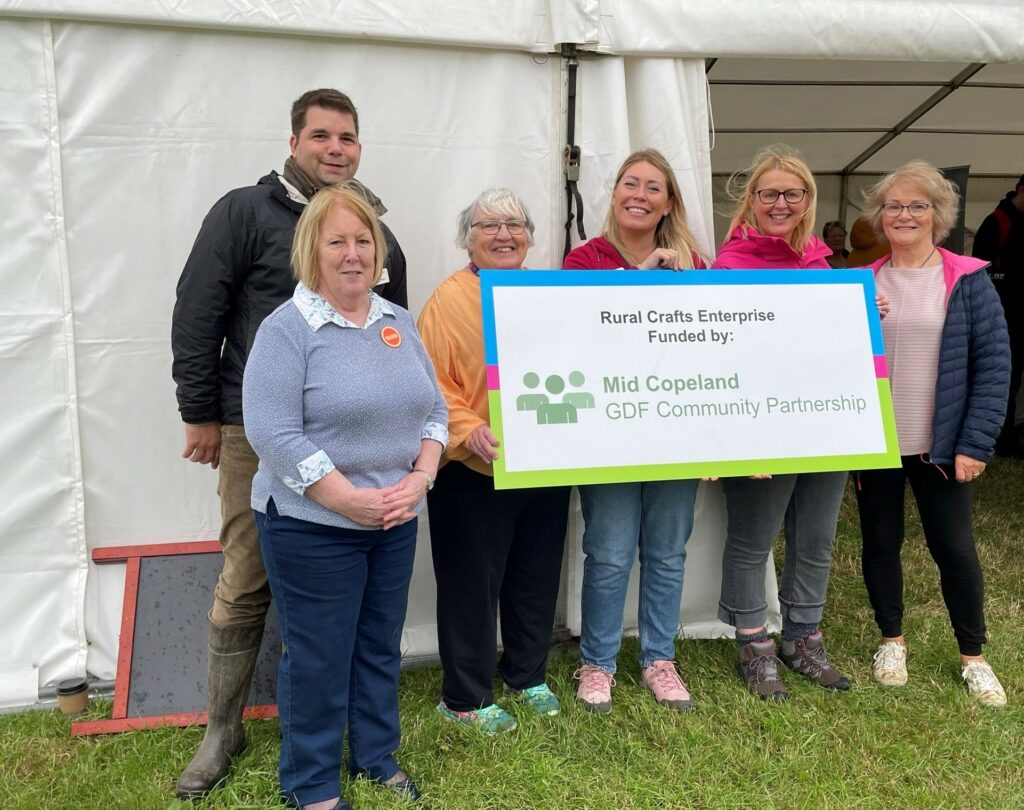 Members of Mid Copeland GDF Community Partnership attended the successful Gosforth Agricultural Show last month, having discussions with around 150 people about GDF, what it could mean and about the Partnership itself.
As part of its Community Investment Funding – the Partnership had awarded a grant to the show of £5,900 for hire of a new marquee, plus purchase of tables and chairs which can also be used by the community.
Vera Lowrey, one of the event organisers, said: "The show really brought out the community spirit again. The Rural Enterprise Tent added so much interest to the show as there was a great variety of stall holders. Thank you to the GDF Community Partnership for sponsoring that tent – it did make an impact and added another dimension to the show which is so important to so many of us. We just could not have financed the set-up costs for tables, chairs, signs and putting the tent up ourselves. We look forward to next year already!"
Community Engagement Manager, Gillian Johnston, added: "It was great to attend the show and have lots of conversations with people, as well as seeing the buzz of the Rural Enterprise Tent in action. Thanks to the organisers for putting on such a varied and entertaining show as always, it was a privilege for our team to be a part of it."
Would you like to be a member of the Mid Copeland GDF Community Partnership?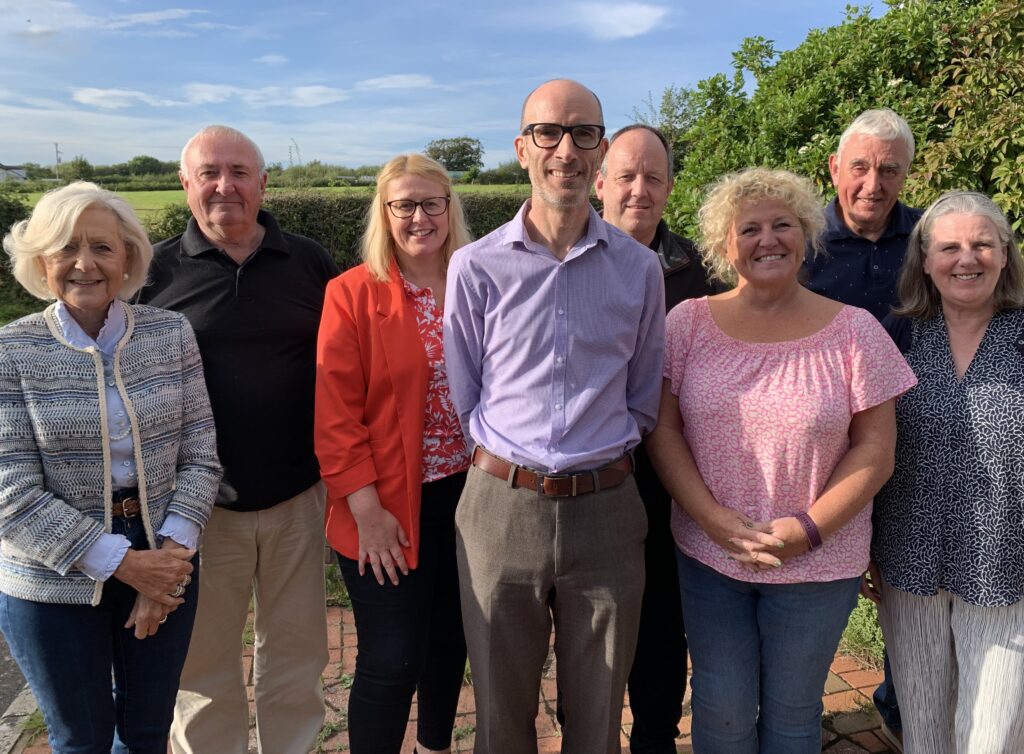 Yvonne Clarkson, of Calderbridge, recently joined us as business sector lead to help provide two-way discussion and feedback between the Community Partnership and the business community. We want to help ensure all voices are heard as we take forward discussions as to whether Mid Copeland could be suitable to host a GDF.
We're continuing to look for new members in the sectors of Farming, Youth and Tourism. If you feel you could represent one of these areas as a member of the Community Partnership – providing information and helping ensure two-way discussion with people within one of these sectors – please take a look at the further information and application form here on our website, or see our contact details at the end of the newsletter.
This is an open-ended recruitment programme, membership will continue to evolve as the Community Partnership progresses and there may also be other future opportunities to be further involved.
Community events across Mid Copeland – come along and meet the team
A series of community engagement events is taking place across the area for anyone who would like to hear more about the Mid Copeland GDF Community Partnership. Come along and meet the team, ask questions, raise any concerns.
This latest round of drop-ins will see the team out and about – if they cannot answer your question on the day – they will follow up with you.
The events are as follows:
Tues Sept 27:          12 – 7pm, Seascale Library
Weds Sept 28:         12 – 7pm, Drigg & Carleton Village Hall
Thurs Sept 29:        12 – 6pm, Beckermet Reading Rooms
Tues Oct 4:              12 – 7pm, Gosforth Public Hall
Weds Oct 5:             12 – 7pm, Calderbridge & Ponsonby Village Hall
Tues Oct 11:            12 – 7pm, Haile & Wilton Village Hall
Weds Oct 12:           12 – 6pm, Beckermet Reading Rooms
Thurs Oct 13:          12 – 7pm, Gosforth Public Hall
Tues Oct 18:            12 – 7pm, Seascale Library
Weds Oct 19:           12 – 7pm, Drigg & Carleton Village Hall
Thurs Oct 20:          12 – 7pm, Thornhill Social Club
The Partnership's Community Engagement Team is available to attend community events and give presentations/talks. They attend local drop-ins on a regular basis – so if you'd like the team to attend one of your events or set up a meeting, please do get in touch via the contact details at the end of the newsletter.
International GDF focus: What's happening in other areas?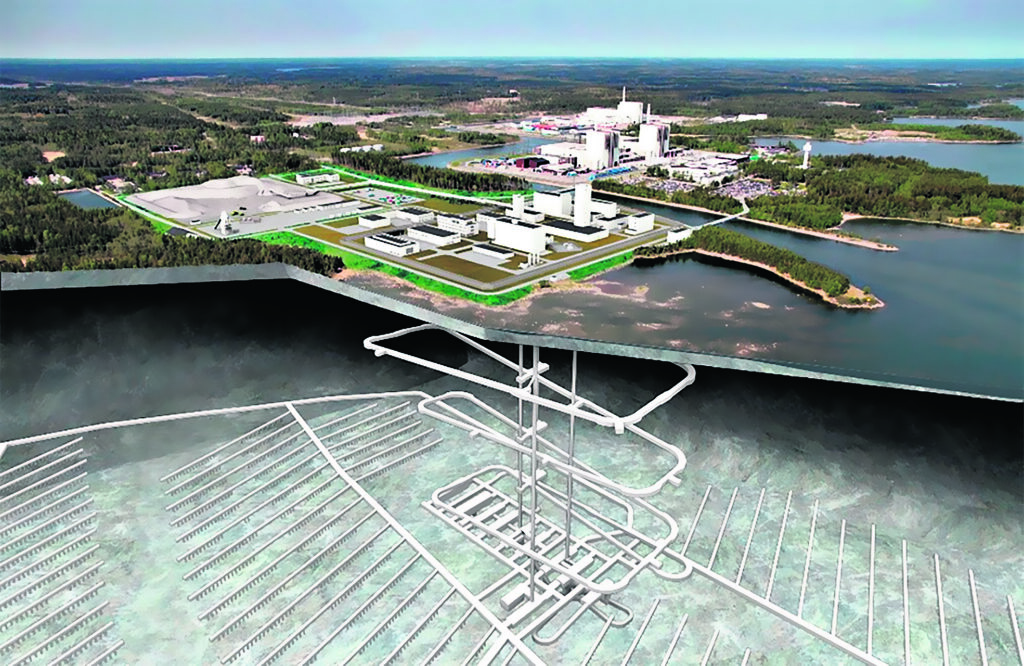 MANY countries worldwide are pressing ahead with plans to develop a GDF. They include France, Switzerland, Sweden, Finland, Japan and Canada.
No country has built a final repository for spent nuclear fuel or high level waste yet but Finland, Sweden and France are leading the way. In Sweden, there has been community support for a GDF as a way of disposing of spent nuclear fuel.
In 2020, more than eight in 10 people – 82% of community respondents – told an annual poll in Östhammar Municipality that they were in favour of plans to build a repository in the village of Forsmark.
Two years previously, 77% of respondents told the poll they supported plans to build a GDF, while 79% of those asked in Oskarshamn Municipality said they were in favour of proposals to build an encapsulation plant for spent nuclear fuel.
Plans for the facility were approved by Sweden's Government in January 2022 and it will be developed in Östhammar by the Swedish Nuclear Fuel and Waste Management Company (SKB).
SKB has estimated that the GDF will create about 1,500 jobs and bring investment of SEK 19 billion – around £1.5 billion. The planned GDF will involve disposing of an estimated 12,000 tonnes of spent nuclear fuel in rock that is 1.9 billion years old.
Above ground will be a small number of buildings from where a five-kilometre ramp – about three miles long – will descend about 500 metres. From here, a system of tunnels will be built with room for more than 6,000 copper canisters of spent fuel.
The site will not be fully developed until the 2080s but SKB hopes operations can begin 10 years after construction starts.
About 2.3 million cubic metres (81m cubic feet) of rock will be removed over the decades. The copper canisters are about five metres (16ft) long, will weigh five tonnes when full and have an outer casing that is five centimetres (2in) thick.
Their placement in the rock will be managed by specially built machines that are controlled remotely.
The canisters will be housed in bentonite clay, which acts as a buffer and protects the canister from corrosion and minor movements in the bedrock. The clay will gradually absorb water and swell to fill the space around it and any cracks in the rock. The bedrock is the final barrier.
The rock and depth is designed to help isolate the waste from the environment for at least 100,000 years. SKB is drawing on more than 40 years of research and development, including extensive analysis of long-term safety and environmental impact. The company says it chose Forsmark due to the area's dry rock with few deep fractures. About 800 scientific reports were produced during site investigations.
A recent article from the BBC on news from Sweden: https://www.bbc.co.uk/news/business-62677534
What's happening in other areas?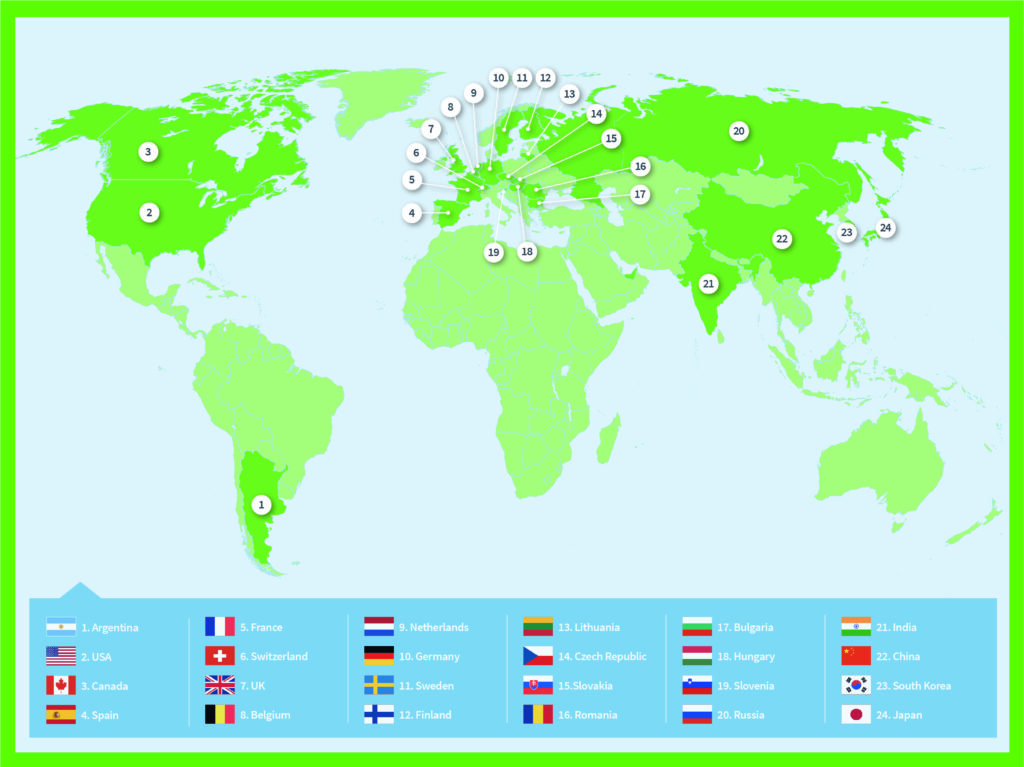 In Canada, developers Nuclear Waste Management Organization (NWMO) began the process of selecting a site for their project back in 2010. A total of 22 municipalities and Indigenous communities initially expressed interest in learning more and exploring the potential to host a site. Today, NWMO has gradually reduced this to two potential siting areas. The project will proceed only by working with the interested communities. Technical teams from NWMO have completed a full-scale demonstration of the engineered barriers to contain and isolate Canada's used nuclear fuel.
In Switzerland, after several years of investigations, Nagra (the National Cooperative for the Disposal of Radioactive Waste) has now announced its proposal of the Nördlich Läger site for GDF development.
The lead in the site selection process lies with the Federal Government, but the Federal Council and Swiss Parliament will have the final say – or, if the decision is put to a national referendum, Swiss voters will.
In Finland, Posiva Oy will be the first nuclear waste management organisation in the world to start final disposal of spent nuclear fuel by 2025, using the Onkalo facility, which is currently under construction.
Across England, four areas have so far formed Community Partnerships and are at the early stages of considering whether a GDF would be right for their area – they are Mid Copeland, South Copeland, Allerdale and Theddlethorpe, in Lincolnshire.
Marine geophysical survey completed
The GDF developer's marine geophysical survey off the coast of Copeland, was successfully completed on 18 August. The non-intrusive survey has gathered data to provide a better understanding of the deep geology and supports the search to find a suitable site for a Geological Disposal Facility.
The survey was undertaken by specialists Shearwater GeoServices, over a period of around three weeks utilising the SW Bly, a 92-metre vessel carrying specialist acoustic equipment operating 5km-20km from the coastline.
The GDF developer secured all the necessary permissions and a team of specialist observers were on board and kept 24/7 observations from the bridge of the vessel for any mammals and birds. Throughout the survey, there were no safety or environmental incidents, and all mammal sightings were reported back to the Marine Management Organisation.
Detailed analysis of the data collected from the surveys will be undertaken over the next 18 months and the conclusions will be shared with the Community Partnership to support discussions about the potential of an area to host a GDF.
Free consultancy support on offer for organisations in Mid Copeland
The GDF programme is encouraging its suppliers to support local communities. One of those is consultancy firm Q5 which has agreed to offer five 'Pop-Up Consultations' in 2022 to local charities, not-for-profits and small businesses in Copeland and Allerdale.
This free consultancy support is on offer in a wide variety of areas including:​ Strategic planning,​ Building a fundraising strategy, ​ Marketing & Business Development,​ Proposition Development​, Organisational Design & Development​ Change Management
Places are limited so take a look and get in touch if you would like to know more: https://cumbriaexchange.co.uk/support-offered/would-your-organisation-benefit-from-some-free-consultancy-support/
Follow us on social media
Mid Copeland GDF Community Partnership is on social media – to keep up with all our latest news you can follow us through our Facebook, Linkedin and Twitter accounts:
You can also use this QR code to follow us on Facebook: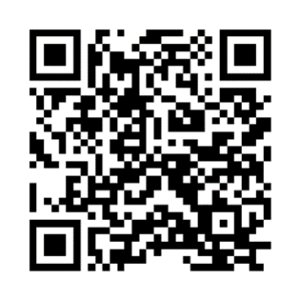 Meetings in public
The Mid Copeland GDF Community Partnership's monthly meetings will now be held in public. The next one takes place on October 31 at Calderbridge Village Hall, 3-5pm. People can submit questions in advance or ask in person. There will be a 15 minute slot on the agenda each month for public participation.
Contact us – the Mid Copeland GDF Community Partnership wants to hear from you!
Do you have a question? Would you like talk to our community engagement team? Would you like some information? Are you interested in applying for Community Investment Funding?
Whatever your need please find all of our contact details here:
Email us: gdfinfo-midcopeland@nda.gov.uk
Community Investment Funding email: communityinvestment-midcopeland@nda.gov.uk
Telephone: 0300 369 0000
Write to us: Mid Copeland GDF Community Partnership, GDF Enquiries, PO Box 734, Swansea, SA1 9RP
Follow us on social media:
To see minutes of Mid Copeland GDF Community Partnership meetings go to: https://midcopeland.workinginpartnership.org.uk/resources/
Data Protection and GDPR: Your information will be processed in accordance with UK Data Protection laws and we have robust systems in place to keep your information safe. Your information will be stored on our secure systems and shared with relevant individuals where necessary to process your query.